Ana Serra
Languages: English, Spanish
City: Rome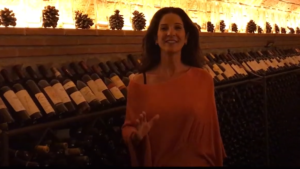 Available: Most days of the week
My favourite place in town. – Trastevere 
In fact, it was very hard for me to pick out my favourite place since I absolutely love the entire city. I live close to the Vatican City, in the Prati and Trastevere area. I feel so lucky, as these are my favourite places to socialise (and not just mine, most Romans will agree with me!), so I can say I get to live in my own playground. Every time I meet someone new to the city they always ask: Ana, what is your favourite place to eat, or just have a nice aperitivo? Well, it's impossible to choose one with all the amazing options that the Eternal City offers. I have dozens that I've discovered over the years, and the list keeps growing since hunting for new places is one of my passions.
Whatever you are looking for, Rome has it: from rooftop bars where you can enjoy a nice spritz, to rustic trattorias that serve traditional Roman dishes, to the glamour of fine dining. If you're into the great classics, you can't go wrong with Alfredo's, Nannarella or Roscioli, but if you feel adventurous, why not try the delicious sushi with an Italian flare that they serve at the rooftop restaurant Zuma, right in the heart of the city? And if it's a special occasion, or just a regular Tuesday (lucky you!), we can experience high cuisine in Michelin rated restaurants like Imago or La Perla.
Favorite restaurants
I will select the best place, based on your tastes and expectations, so tell me about yourselves and I'll tell you which one is your spirit restaurant. A word of warning, though: with me you will discover the authentic Italian flavour that you can only find here, so you'd better be prepared to come back for more!