Angel Imaz
Cities: San Sebastián
Languages: Spanish, French, English, German, Portuguese, Italian and Basque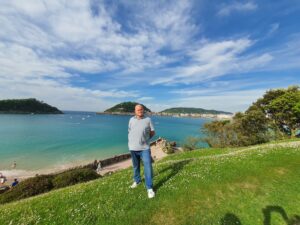 Available: normally on: every evening of the week.
Holiday: not planned
My favourite spot in town: Miramar Castle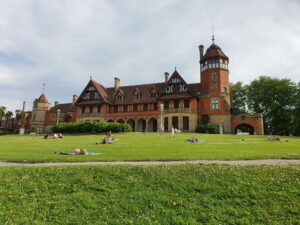 What is it?
It is a Royal Palace built at the end of the 19th century. Maria Christina of Austria, consort of Alfonso XII of Spain, decided to relocate the court's summer location to San Sebastián when she was widowed. Naturally, such Royal visit requires a Royal Summer House. An English architect was chosen to design the Tudor-style manor on the large estate over La Concha Bay, previously the site of the Monastery of San Sebastián El Antiguo
Why I love this place?
Basically, I love the place because of the view. The position above the bay is fantastic, with the beaches stretched out before you. The park surrounding the palace is very elegant and serene with a diverse array of flowers and trees. Due to the historical period in which it was built, the Royal Palace and grounds has an air of the "Belle Epoque" – the beginning of the 20th century. This was one of the most interesting times of the history of the city. Thanks to the Royals' presence, San Sebastián became popular with the European elites and thus, entered the imagination of the general populace as an intriguing and romantic destination.
Favourite restaurants
Juanito Kojua
A grill restaurant with very good quality fish and meat, specialising in traditional cuisine Basque.
Astelehena
Modern Basque cuisine. This restaurant distinguishes itself by the famously superior French culinary expertise – sourcing the finest local products to create new dishes that still remain true to the Basque identity. As the border is just up the road, France has had an interesting influence on the region.