Behind The Weeping Woman, Pablo Picasso 1937
By. Balqis SP
---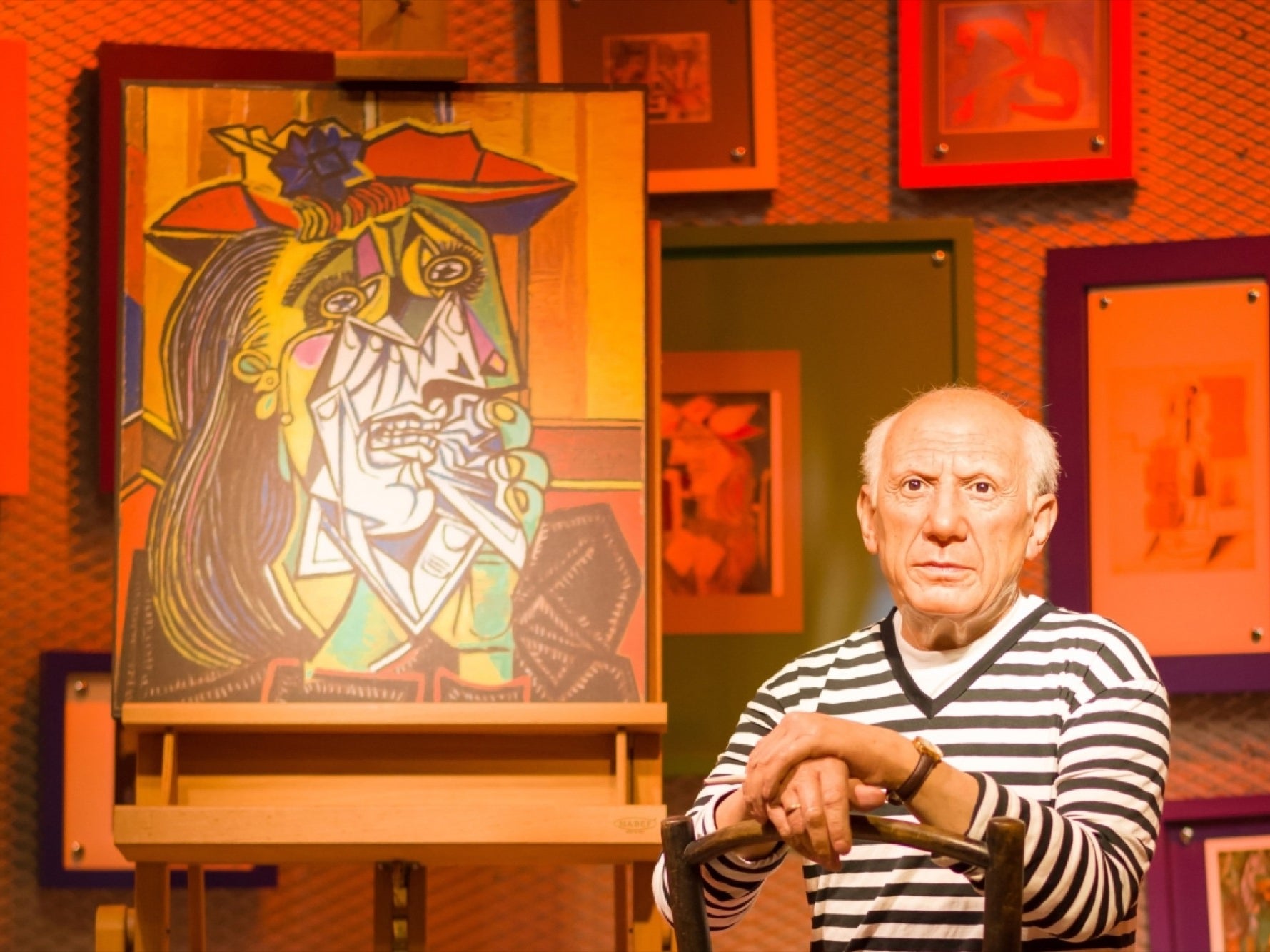 The weeping woman is one of the famous Picasso paintings, created on 26 October 1937 and has been housed in the collection of the Tate Modern in London since 1987. The picture is based on a photograph of a mother cradling her deceased child, which was also taken from Picasso's anti-war mural, Guernica. Both were painted during the Spanish Civil War as a response to the bombing of Guernica, which the bombing occurred when Adolf Hitler directed the German airforce to bomb the Basque town on Franco's behalf.
Dora Maar, an artist and photographer, inspired the figure of the Weeping Woman. She was also known as Picasso's mistress, muse and intellectual companion until the break up in 1945. Dora Maar is also the person who documented Picasso's painting, Guernica by photographing its progress.

The Weeping Woman, along with 25 other paintings, was stolen from the Penrose home on Hornton Street in London on April 7, 1969. The theft received a lot of attention, and the paintings were eventually recovered by laborers at a house in Ealing, London, that was scheduled to be demolished in July.

The theft caused the family to reconsider their security measures, which resulted in the painting being loaned to the Tate, where it has been the home of the painting to this day.

That is the history behind the famous painting by the Spanish painter, Pablo Picasso. Do you like art, history, or are you curious about the country you are visiting? Dine or Drink with a knowledgeable guide who can answer your questions and gives you a new way to gain more knowledge in a pleasant way.

Visit www.dinewithaguide.com for further information.
---
Reference
[Picture]: Medal, A. (2016, October 25). 6 Timeless Quotes on Creativity From Pablo Picasso [Photograph]. Enterpreneur Europe. https://images.app.goo.gl/RjCf8toACcob4TDz9