Carlo Papini
Languages: English, Italian, Spanish
City:  Rome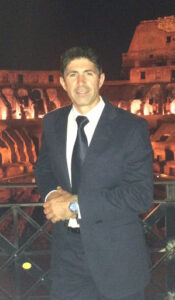 Available: most evenings after 6 pm
My favourite place in town: Via Giulia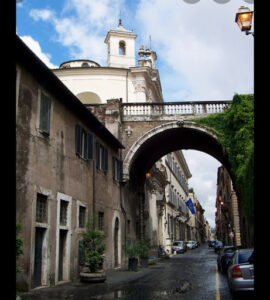 What is it?
The Via Giulia is a street of historical and architectural importance in Rome, Italy, which runs along the left bank of the Tiber from Piazza San Vincenzo Pallotti, near Ponte Sisto, to Piazza dell'Oro. It is about 1 kilometre long and was completed in 1512 by the order of Pope Julius II, from whom it takes its name. At that time there was really no direct route that would've allowed someone to move easily from the renaissance part of the city towards the Vatican, therefore, the Pope ordered the creation of this so-called boulevard to allow the flow of people and pilgrims to reach the only bridge standing at the time to then cross the Tiber River and over towards the Vatican.
Why do I like it so much?
I personally love Via Giulia and the surrounding neighborhood, because I partially grew up playing on it but also because of its history and character. Many of the nobles at the time decided to build their palaces along the Via Giulia and even created a sort of theatrical road by building marble benches into the ground floor of their buildings to allow people to sit and watch as a flow of people heading towards the Vatican moved through the neighborhood. Today via Giulia has limited traffic and very limited parking, therefore allowing pedestrians to stroll and enjoy this lovely street which bears over five centuries of history.
My favourite restaurants
One can find many typical restaurants on or just off the side streets…you just have to know where to look! 😊