Chiara D'Alessandro
Languages: Italian, English, Spanish, Arabic
Cities:  Florence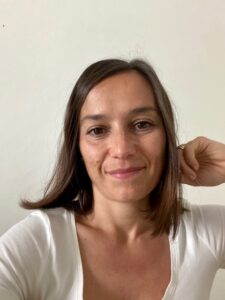 Available normally on: every evening of the week.
Time of day when normally available: from 19:00 (7:00pm) weekdays and weekends.
Holiday: nothing scheduled
My Favourite place in town: Sant'Ambrogio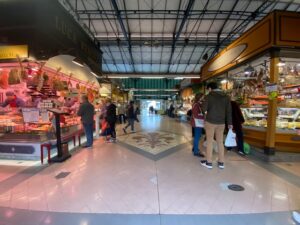 What is it?
When visiting Florence, many attractions come as a must: the David, the Uffizi Gallery, the Cathedral and the most famous local piazze. Nothing wrong with that, but sometimes it is nice to step away from the most visited areas to dive into a true Florentine experience. Where to do that? To me the answer is easy: in the Sant'Ambrogio neighbourhood. Just a ten minutes' walk from the Duomo, this part of town is still very local and genuine.
What is so special about this place? Sant'Ambrogio is the seat of one of Florence's biggest markets, always crawling with people and with sellers of all types of delicious foods that you can think of. The market is an historical place too (what is not historical in Italy, after all?), it was in fact built in the late 1800s to serve the needs of Florence which had just become the capital of the country. That status only lasted for a few years but the city still carries evidence of those days!
Naturally, the market is not the only place worth of attention, right next to it there is a spectacular complex called Le Murate. Now a place dedicated to both social housing and dining, the Murate was a Renaissance Convent first, then many other things, including, surprisingly, a fireworks factory and finally a prison, until 40 years ago. This area has been repurposed by a famous Italian architect and now boasts an incredible mix of architectural styles. Definitely worth a visit!
Why do I like this place so much?
Sant'Ambrogio is a special place to me ironically because there is nothing outstanding about it! It doesn't have famous sights or jaw–dropping monuments, but it manages to always surprise the visitor. In a crowded city, this is always the perfect spot to practice your Italian, try something local and connect with us, the Florentines!
This is where we gather with friends for a drink, where the kids run around in the main piazza or in the public park nearby and, simply, where we all relax!