Helen Naylor
Languages: English
Cities: London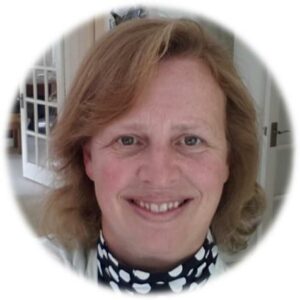 Available normally on: every evening of the week.
Time of day when normally available: from 17:30 (5:30pm)
Holidays: nothing scheduled
My favorite spot in town: St. Martin's in the Fields, Trafalgar Square.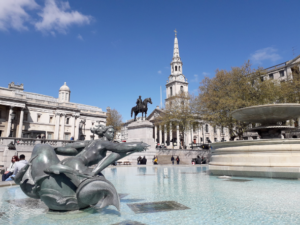 What is it?
Trafalgar Square is the well-known heart of London but tucked away in a corner, across the road from the world-renowned National Gallery is a fabulous building with a rich cultural and social heritage typical of our wonderful city.
St Martin's in the Fields is not just the parish church of our Royal family, it was the birthplace of education, music, art and social welfare institutions. Step inside and feel London's cultural and social history come to life.
Archbishop Tenison's school in South London was founded in the basement in 1685; George Frederick Handel once played here and the rich musical tradition continues with regular classical concerts and jazz events in the vibrant Café in the Crypt!
St Martin's Victorian school of art is now a prestigious college within the University of Arts, London. Meanwhile, charitable links date back centuries to the "Gin Craze" and St Martin's charity, The Connection, continues to provide welfare for the homeless. 
Why do I like this place so much?
I love delving into social and cultural history and taking people to unusual places. St Martin's oozes history yet continues to touch the lives of many locals and visitors. Hidden in plain sight and mostly overlooked by the millions of tourists, St Martin's is unique.
An oasis of quiet and calm in the centre of a bustling city! Enjoy a sandwich and a coffee in the Café in the Crypt before listening to a lunchtime concert in the main church. Be transported into another world as the music echoes around the stunning interior of gold, white and elegantly carved wood. Feel the contribution of those associated with this church and the human stories of London's past. 
Restaurants
The Ivy Grill, Covent Garden – modern British
The Cinnamon Club – creative Indian cuisine in Old Westminster Library
the Palm Court Brasserie, Covent Garden