Roland Klawitter
Languages: English, German, French and Spanish
Cities: Mijas, Benalmadena, Malaga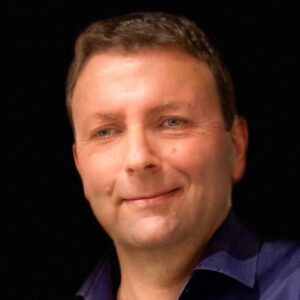 Available: Every evening
Holiday: not planned
My favorite spot in Mijas: Mijas Pueblo, the heart of the Costa del Sol region.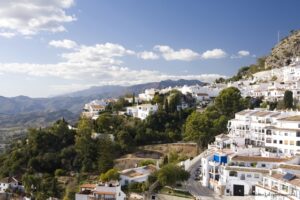 What is it?
The gigantic Mediterranean Sea on one side and the sprawling Sierra de Mijas Mountains on the other, this spectacular setting makes Mijas a dream village. The most famous Andalusian Pueblo at the Costa del Sol offers a panoramic view of the Mediterranean Sea. It is a humble and the richest village in the Andalusia region of Spain that provides multiple charms.
The Chapel of Virgen de la Peña in Mijas attracts tourists from all over the world. The Chapel has been carved out of the rock. Virgin Mary is believed to have revealed herself to two local shepherds here. Mijas is also famous as the white capital of the burro-taxi (donkey ride).
Mijas Pueblo is a picturesque village in Mijas municipality. It is the most beautiful white village in Malaga province. Nestled into the mountain landscape, Mijas Pueblo is the heart of the Costa del Sol. It provides captivating views of Fuengirola and Mijas Costa beaches and the country-side.
Why do I love this place so much?
Mijas is the place that attracts me, relaxes me, and gives me a sense of enjoyment whenever I go there. I am captivated by the beauty of Mijas. It is a beautiful white village that attracts tourists merely in its privileged geographical setting. The overwhelming view of the Mediterranean Sea, the attractive mountains, the white-washed homes, and narrow passageways drive me to obliviousness.
By simply wandering in the serene and attractive streets of Mijas help me relax and unwind. It is the best place to spend time away from the hustle and bustle of stressful city life. The village streets and houses are meticulously maintained. I love fishing and Mijas offer a good opportunity to fulfill my passion.
Mijas Pueblo is another reason that attracts me to Mijas. Anyone can fall in love with this little white village at first instance. It is the heart of the Costa del Sol region, the coastal heaven. Mijas Pueblo nestles comfortably in the mountainside that is always full of life.
The smoky barbeque flovour of Espeto cooked over an olive-wood fire, a big tradition in Malaga city is my weakness. Mijas has everything for a peaceful southern lifestyle in Spain: best climate, full of life, clean streets, white-washed houses, and excellent Mediterranean food.
Favourite restaurants:
*Secret Garden
It is a quality restaurant with a perfect setting and great food. It is an idle restaurant that offers an aromatic atmosphere and first-class service.
The garden at the back is a fantastic place that adds value to your quality time whether you're eating or just having a drink!
It is a great place to enjoy delicious grilled meat, barbeque, fries, bread, and mouth-watering local cuisine.
*El Mirlo Blanco
*La Reja