María Mercedes Zancajo

Languages: English, Spanish, Italian.
Cities: Valladolid, Salamanca, Segovia, Palencia, Tordesillas, Simancas, Fuensaldaña, Cigales, Rueda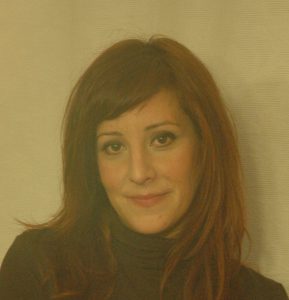 My favourite spot in Valladolid: Cathedral area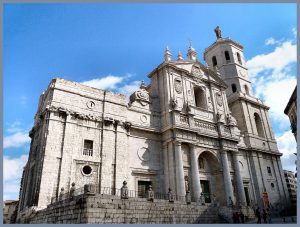 What is it?
The cathedral called Nuestra Señora de la Asunción was built in the 16th century. It was designed by the architect Juan de Herrera, who also designed the celebrated Escorial in Madrid. Inside, there is a 16th century altarpiece made by Juan de Juni and a fantastic collection of sculptures and paintings.
The surrounding area is one of the most picturesque and authentic places to discover in the city of Valladolid; is full of historic buildings, pubs and restaurants.
Why do I like this place so much?
I love this area because it takes you to old times with its colorful cityscape and, at the same time, connects directly with the best of our time; culture, art, amazing food, great music, open air shows and a good number of dates to save in your calendar:
May: Festival of Theatre and Street Arts (TAC)
October: International Film Festival (SEMINCI)
November: Tapas World Championship in Valladolid
My favourite restaurants:
-Parrilla de San Lorenzo.
Probably the best place where to enjoy the famous ¨lechazo¨ (roast young lamb) inside of a building that is much more than a beautiful restaurant, it´s also a historical museum.
-Villa Paramesa.
One of the most original menus that perfectly mixes typical dishes with the new ones and their spectacular touch.
-Vino Tinto.
As we are in the heart of Ribera del Duero where some of the best wines in the world are made, we cannot skip this beautiful and open concept restaurant. I really have no words to describe how they cook…just come!