Tom Ross
Languages: English, French, German
Locations: Perth, Dundee, St Andrews, Carnoustie, Gleneagles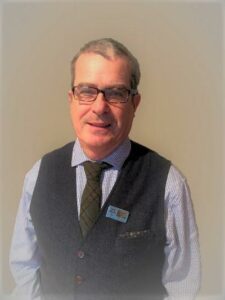 Availability: most days and evenings
My favourite place (or one of them at least): North inch in Perth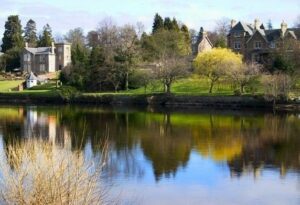 What is it?
I love walking through the North Inch in Perth, along the banks of the River Tay, taking in the beautiful houses on the opposite bank. Theses were once owned by rich merchants. The river brought considerable prosperity and trading opportunities to the town. It is the longest river in Scotland and oozes with salmon and trout. The North Inch (Inch is the Gaelic word for island) is home to one of Perth's four golf courses and is the training ground for Perthshire rugby. Numerous other sports are played here, both outdoors and indoors in the modern Bell's sport complex.
Why do I like this place so much?
For me, the North Inch exudes vitality and energy. All types of sport are played, some of which I have already mentioned. Others include, petanque, table tennis, lawn bowls, cycling and cricket. People of all ages take part and this fills me with optimism for future generations. People are concerned about their wellbeing as well as the environment. Despite all the activity, the North Inch is tranquil and serene. Although close to the city centre, you can witness fish jump and hear them plop back into the water. The North Inch and the nearby South Inch were gifted to the citizens of Perth by King Robert II in the fourteenth century. Both are steeped in history and there are numerous stories to be told. Today, they are used amongst other things, to host the annual agricultural show as well as the Highland Games every August.
Some of my favourite restaurants
Cardo (Perth): a contemporary, informal Mediterranean restaurant, using locally sourced ingredients. Friendly, relaxed atmosphere.
63 Tay Street (Perth): situated on the banks of the Tay, an unpretentious, fine dining experience, showcasing top quality Scottish cuisine.
Bridgeview Station (Dundee) overlooking the famous Tay Rail Bridge and the Firth of Tay – excellent Scottish cuisine in a unique railway carriage location.