Tomislav Matana
Languages: English, Italian
Cities: Dubrovnik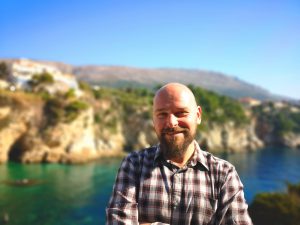 normally available: from 17:30 (5:30pm) weekdays and weekends.
Holiday: nothing scheduled
My favourite spot in town: Pile suburb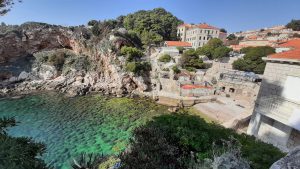 .
What is it?
Placa (better known as Stradun by locals), the main thoroughfare, may well be the most beautiful street in Dubrovnik and the Gundulić square, with its lively local market, might be the most vibrant part of town, however my heart belongs to the equally historic Pile suburb.
This former shantytown started forming around the medieval industrial/fishing quarter, just outside the western City Walls back in 12th and 13th century. Hard work in smelly tanneries and equally demanding fishing activity used to be the main means of subsidence of local people who built their dwellings on the hilly outcrop around the two small coves, tucked between the medieval Walls of Dubrovnik, the mighty Fort of St Lawrence and the St Mary's convent.
Going through the Pile bay you will learn that fishing is still very popular with the locals, however the ancient tanneries are no longer active. Nevertheless, the oldest Dubrovnik suburb has preserved its original medieval architecture, even more so than the historic center within the Walls, which had to be rearranged after terrible earthquake in 1667. Often overlooked and overshadowed by the gleaming Old Town's appeal, Pile offers a neat picturesque break from the hustle bustle of the busy historic center. More importantly, it still nourishes the old-style close-knit community neighborhood image that is slowly disappearing from the touristy Old Town
Why do I like this place so much?
Pile has something for everyone: whether you prefer a quiet refreshing stop for a glass of Aperol Spritz or an ice cold beer overlooking the Walls and the Fort of St Lawrence, kayaking and exploring many caves beneath the Walls or experiencing Game of Thrones flashbacks as you go through the Blackwater Bay (another more recent nickname for the bigger cove in the Pile bay). And this is only a stone throw away from the busy downtown Dubrovnik!
However, if you truly want to feel the beat of this close knit community, I suggest mingling with the locals at the Kolorina beach (the smaller cove) especially if you're in town during the annual water polo beach championship. Feeling the heated atmosphere of this annual competition between the Dubrovnik beaches is perhaps the best way of learning why Dubrovnik is often referred the water polo capital of the world!